Where:
Digital Wave Technologies, Inc.
1800 Byberry Rd.
Building 9
Huntingdon Valley, PA 19006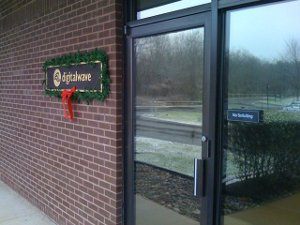 Driving
Directions:
Take the Willow Grove exit and stay Right past the tolls. This will put you onto Route 611 North. Stay Right and make your first Right. This is West Mill Road. This road will turn into South Warminster Road. At the third traffic light make a Right. This is Byberry Road. After you pass three traffic lights, just past the third light, you will see the Masons Mill II Business Park on your right. Make your first Right into the driveway.
Drive to building 9. At the end of building 9 make a left and park. The only door to that complex is the door you want to enter for Digitalwave.